App
The documentation applies to:
v0.8.0
What is App in LET Portal?¶
An app in LET Portal is a package which contains all references to Standard, Dynamic List, Chart and Page. Also, app is used to seperate an area to indicate group of functions.
App also has one Menu which can help user to navigate around itself.
Now what happened if you have an idea for moving one app to another environment? LET Portal will help you via App Package & Installation function
App Package¶
Note: All references must be set in Builder page (such as Standard Builder page, Dynamic List Builder page, etc.)
On Apps Management page, you can access Package function via archive icon in list.

You just check all reference components in the page, type the package description and then clicking on Create button to generate Zip package.

App Installation¶
After you got a package, you can install it in another environment.
On Apps Management page, you can access Install function via Install button in list

You need to upload a package to let system check, then you can click Install button to proceed installation.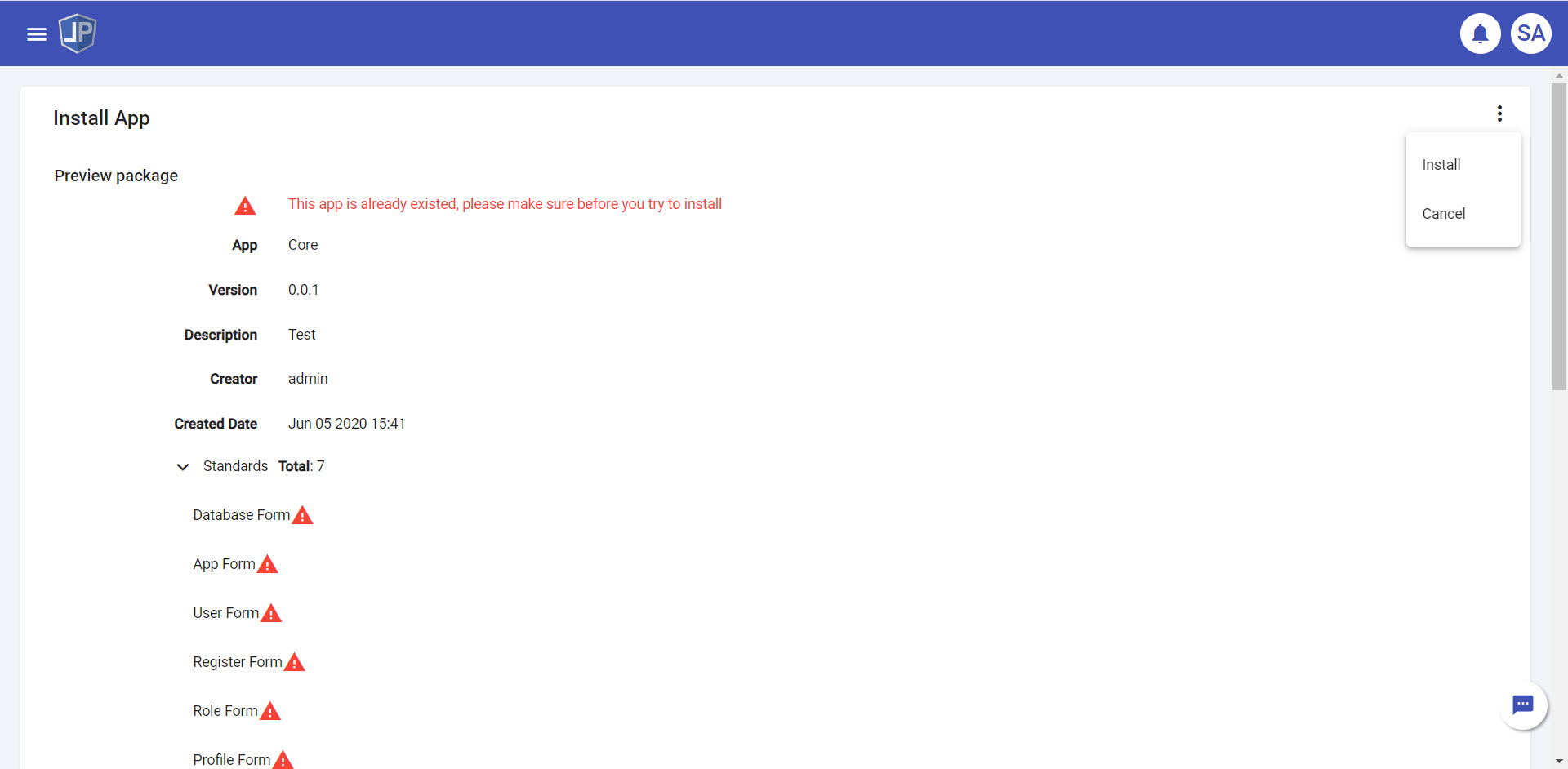 Note
If it appears warning icon, so that means an app has been existed in target environment. So when you click on Install button, you will be asked to choose way of installation: Wipe or Merge