Chat
The documentation applies to:
v0.8.0
Features list¶
We are trying to provide common features of chat below:
Send text message
Translate shortcut emotion in message to unicode emotion (ex: :) -> 😀 )
Emotion picker (support only unicode)
File attachment (limit size up to 16Mb)
Display image in message box
There remaining features are scheduling:
Detech link and display meta
Support display attachment video
Video call logs
Group chat room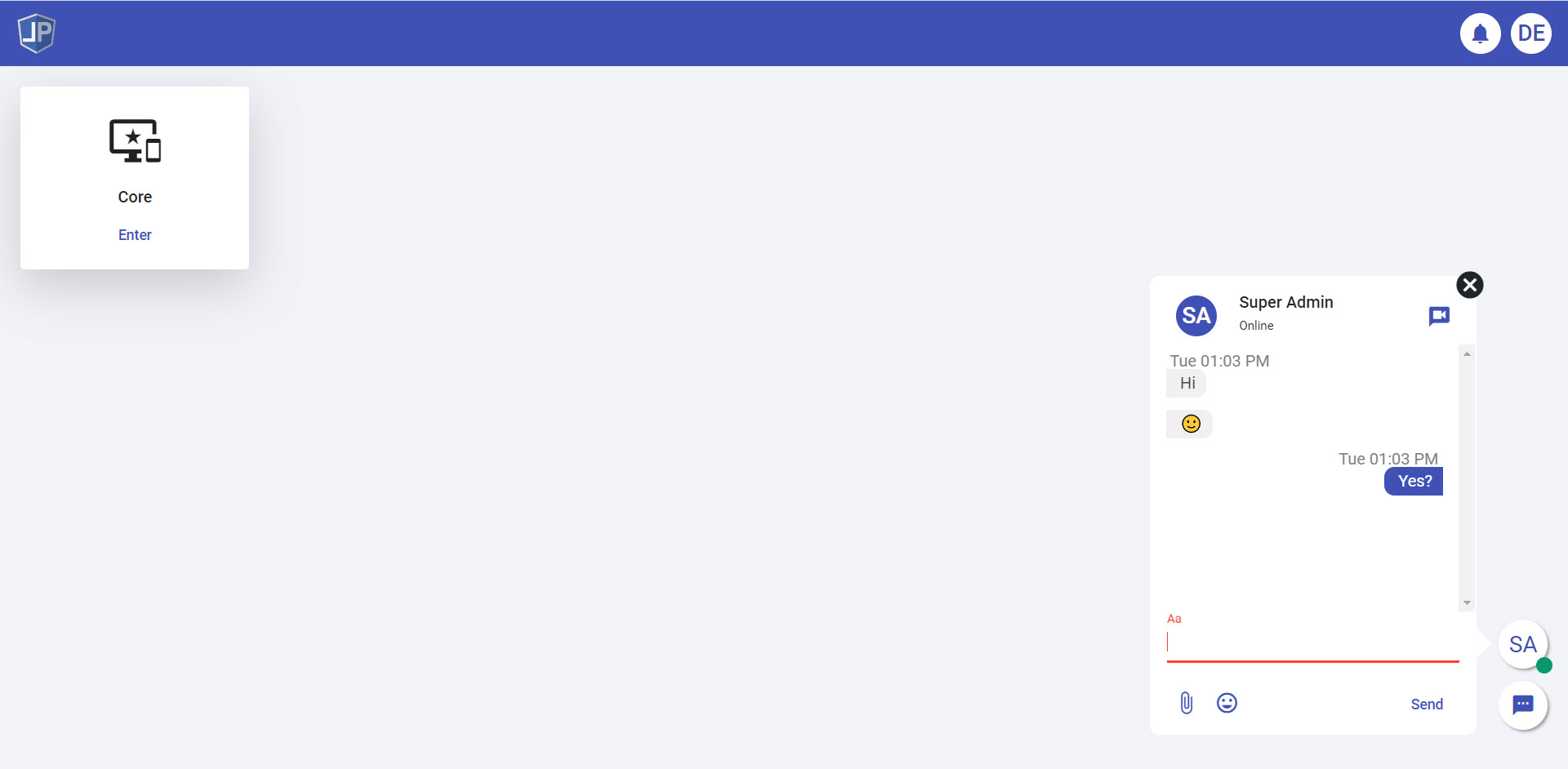 Design aspects¶
Before we are going down to this page, we need to know clearly some design aspects below:
Chat Room: two or more users can be joined into one chat room. Chat room can have two type Double or Group. Note: Group isn't available yet
Chat Session: each room can have multiple sesions which contain group of messages, default maximum number of messages per session is 50
Attachment File: each attachment file will be uploaded into LET Portal via File service.
By default, LET Portal will create new one chat session when the current session reachs maximum messages
All alive chat rooms will be stored in one singleton ChatContext before persisting to Database. Technically, scale-out can't be applicable and cache in-memory is used.
Chat Capacity¶
Due to simple Portal's requirement, Chat function is provided to support users communicate via LET Portal with less features than any Chat software in a market. Thus, the capacity is stricted to one VM and scale up is applicable. We also hard code settings below:
| Option | File | Description | Default |
| --- | --- | --- | --- |
| MaximumSessionsPerChatRoom | src\web-apis\LetPortal.ServiceManagementApis\Files\Chat\v1.0\appsettings.json | Maximum number of sessions can be cached in ChatContext | 5 (disappear in appsettings.json) |
| ThresholdNumberOfMessages | src\web-apis\LetPortal.ServiceManagementApis\Files\Chat\v1.0\appsettings.json | Maximum number of messages in one chat session | 50 (disappear in appsettings.json) |
| Allow attachment file types | src\web-portal\src\environment\environment.ts | List of file types are allowed to upload | jpg;jpeg;gif;png;zip;rar;doc;docx;xls;xlsx;pdf |
| Maximum attachment file size | src\web-portal\src\environment\environment.ts | Maximum upload size | 16Mb |